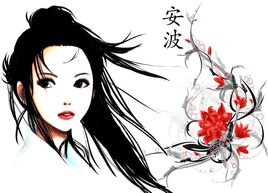 First Name
Kanayo
Last Name
Ai
IMVU Name
ShadowValcore
Nicknames
Kana
Age
18
04/04
Gender
female
Height
5'3"
Weight
110bs
Blood type
A+
Behaviour/Personality
Kanayo is a sweet and thoughtful girl to those she knows and respects and knows what respect is for the clients of her clan. She knows her place and is vary obedient to the leader of her clan and does her job as she is asked. Graceful and elegant as she was raised she is still a quite woman speaking when spoken to though she has a bite when someone makes her angry or hurts someone she cares about. She knows how to fight and can if she has to and she can be vary outspoken at times but unless you know her vary well you would never know her vary well. She is able to take care of herself though she is only 18 she can hold her own with those older then her. She doesn't always act her age but usually she acts older then she actually is.   
Clan & Rank
Clan: Wakahisa  
Rank: Maiko
What district do you live in?
District 2
Relationship
Single
Occupation
Maiko
Fighting Stlye
~Will Replace Tessenjutsu with own personal clan jutsu :3 So coming soon~
Aikido
the Japanese martial art that's  goal was to create an art that practitioners could use to defend themselves while also protecting their attacker from injury. Aikido is performed by blending with the motion of the attacker and redirecting the force of the attack rather than opposing it head-on. This requires very little physical strength, as the aikidōka (aikido practitioner) "leads" the attacker's momentum using entering and turning movements. The techniques are completed with various throws or joint locks.
Weapon of Choice
~Coming Soon~
Allies/Enemies
TBD
Background
Statbook/Rap Sheet
| StatBook | Driving Skills | Renown | Speed | Combat | Stamina | Intellegence | Total |
| --- | --- | --- | --- | --- | --- | --- | --- |
| Ark4 | 3 | 3 | 3 | 3 | 3 | 3 | 18 |
| - | - | - | - | - | - | - | - |
Roleplay Selection
~Where you add the Role-play logs you have particapated in~
APPROVED BY
Chairwomen Nakayama: Nakayama Isabel (talk) 01:34, April 6, 2013 (UTC)
Chairman Tasanagi (talk) 02:18, April 6, 2013 (UTC)
Ad blocker interference detected!
Wikia is a free-to-use site that makes money from advertising. We have a modified experience for viewers using ad blockers

Wikia is not accessible if you've made further modifications. Remove the custom ad blocker rule(s) and the page will load as expected.