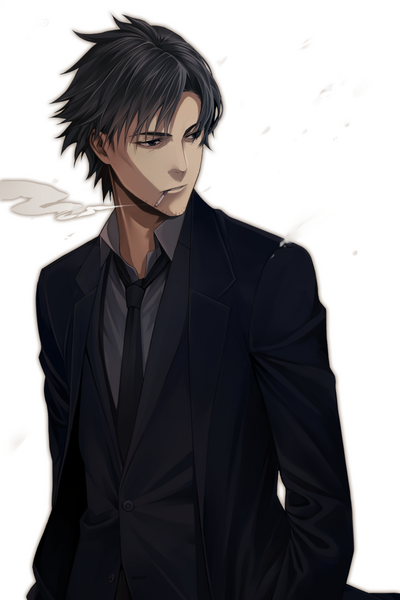 First NameEdit
Huaidan
Last NameEdit
Qingting
IMVU NameEdit
Anyone that wants him can have him who calls dibs for a free RP char.
NicknamesEdit
Dragonfly
7/10/2110
Ark1 25
Ark2 26
Ark3 26
Ark4 27
Ark5  43
Male
6 Feet 4 Inches
190 Pounds
Blood typeEdit
AB
Behaviour/PersonalityEdit
Huaidan is a calm, well-mannered man of twenty five, just out becoming an adult, and forced into a world that disagrees with him. Excelling at all aspects of knowledge, whether it be chemistry, Chinese history, or mathematics; Huaidan was an exceptional student, but obviously if he weren't it would be quite indecisive for his father: The Uncle of the soon extinct Sun on Yee Triad. He was forced to exceed all others, in any form of learning. Therefore his view of learning is patient, his personality reflects how good he learns, if he fails at learning something he becomes slightly frustrated, but if he succeeds: His performance of the skills he acquired are flawless in both Huaidan's imagination, and reality. Huaidan, being the son of a Triad chairman, made him fearful of authority to a point: due to witnessing multiple tortures, murders, and punishments dealt by his father. He became cold though, far too cold because of this, so any show of kindness is unexpected if it's true. Usually his shows of affection, care, along with kindness are a façade; a hoax into getting further into someone's life to sabotage properly.  Besides the coldness gained from being the audience of many brutal occurrences, he also happened upon the mutilated corpse of his father one fateful, dreary Wednesday afternoon.  Huaidan was struck with horror, at the sight, but moreso the fact that someone was able to get passed a dozen expertly trained Triad bodyguards, along with his own father who was a master at Kenpo: It absolutely terrified him of what manner of monster could do such a shocking thing. Though his eyes did come upon the face of the one who did it, which also scarred Huaidan for years to come. All of these transpirations caused Huaidan to be overtly, and undoubtedly depressed. Signs of heavy drinking, smoking, and fighting were also apparent. Luckily when he did get a degree in Criminal Investigation after succeeding at college, hopes were raised. It is obvious that Huaidan's personality is mixed, and a boiling pot, he is not bipolar, he is simply unfortunate.
Clan & RankEdit
Huaidan is not in a Clan
Although he is Lieutenant Detective of KPD
RelationshipEdit
Single
OccupationEdit
Detective of KPD
Waiter
Fighting StlyeEdit
Kenpo - Muay Thai
Weapon of ChoiceEdit
909 Taurus (Sidearm)
Allies/Enemies
Edit
KasaiHana Police Department
Secretly he hates all form of gang members, from the Yakuza, to simple street thugs.
BackgroundEdit
Statbook/Rap SheetEdit
~Fill this in when you pick your clan. Keep it realistic. We do not want OP rpcs~
| StatBook | Driving Skills | Renown | Speed | Combat | Stamina | Intellegence | Total |
| --- | --- | --- | --- | --- | --- | --- | --- |
| Ark1- | 3 | 1 | 4 | 4 | 3 | 5 | 20 |
| | | | | | | | |
Roleplay SelectionEdit
~Where you add the Role-play logs you have particapated in~
APPROVED BYEdit
~Two approvals will be needed IE: Chairmen Tasanagi, Chairwomen Nakayama~