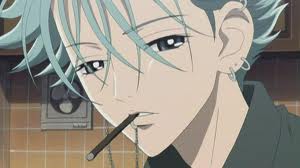 First NameEdit
Nobuo
Last NameEdit
Ichinose
IMVU NameEdit
NPC/Discordia
NicknamesEdit
Nobu
23
Male
6'1"
172 lbs
Blood typeEdit
O
Behaviour/PersonalityEdit
TBD
Clan & RankEdit
Saito Corp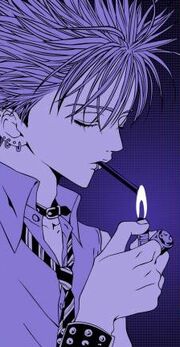 What district do you live in?Edit
District 1
RelationshipEdit
Unkown
OccupationEdit
Bartender, Amongst other things
Fighting StyleEdit
TBD
Weapon of ChoiceEdit
TBD
Allies/Enemies
Edit
( As we encourage diversity with our characters. We encourage you to possibly create bullies, enemies you may have within the streets, or even create a rivalry between you and another Rper. )
BackgroundEdit
Statbook/Rap SheetEdit
Please fill out your Rap Sheet when you pick your Clan, or told by one of the Admins for your Total. Keep it realistic PLEASE. We do not want OP RPCer's. Meaning no 4's or 5's right off the bat. To obtain those 4 or 5's you have to put in the time and work, and train. Don't know what the numbers mean? Please refure to StatBook Information. And if your tottally stumped just ask for an Admin to help you out, and they'll fill it out for you.
Terms~
D.S: Driving Skill
M.A: Martial Arts
C.C: Chi Control
| StatBook | D.S | Renown | M.A | Speed | Combat | Stamina | Intell. | C.C | Total |
| --- | --- | --- | --- | --- | --- | --- | --- | --- | --- |
| Ark- | - | - | - | - | - | - | - | - | - |
Roleplay SelectionEdit
~Where you add the Role-play logs you have particapated in~
APPROVED BYEdit
~Two approvals will be needed IE: Chairmen Tasanagi, Chairwomen Nakayama, or Detective Roji (Keyo/Izzy/SezomaruDensuke)~
Ad blocker interference detected!
Wikia is a free-to-use site that makes money from advertising. We have a modified experience for viewers using ad blockers

Wikia is not accessible if you've made further modifications. Remove the custom ad blocker rule(s) and the page will load as expected.