First NameEdit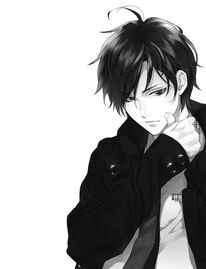 Nova
Last NameEdit
Furea
IMVU Name Edit
EtherealXstar
Nicknames Edit
Nova The Firestorm, The Young One Inch Punch Artist, The White Dragon <---- Ark 3
Child Of the Ether <---- Current
11/24/2120 <--- Ark 3
Present age at this time is unknown.
Male
138 lbs
Blood typeEdit
O +
Behaviour/PersonalityEdit
Nova's quite hotheaded in nature, typically outgoing due to such his peers deem him in some instances a nuisance but without a doubt his cheerful outgoing demeanor keeps morale up even in the most grim of situations; though when enraged it's known that his personality can be perceived as cold and in most cases unforgiving. he does not take himself or those close to him being spoken down to with a grain of salt so to speak. But in a nut shell Novas a great person to be around and will willingly lend a hand where its needed or some cases where it is not.
During the present ark Nova's persona has drastically changed. he is now a much more silent and humble person than he used to be his age has helped him to mellow out and become a much more humble person. he is also very seldom spoken offering words of advice here and there and usually only speaking when spoken to. when he becomes angered it shows as his temper flares and he becomes aggresively confident and somewhat arrogant.
Clan & RankEdit
Leading general within the Kagemaru army, Has been dead for almost a century so this will not be the case on his return to life, is currently a free agent.
What district do you live in?Edit
((District 1)) this was in the past; whereabouts at this time are unknown
RelationshipEdit
( single )
OccupationEdit
( part time Drug dealer, marijuana and dabbles in cocaine also part time underground fighter) 
TIME SKIP
during the time skip nova has moved on from such shabby dealing becoming an underground drug lord he's lead plenty to
riches and fame though drug dealing is his main form of income Nova is largely networked into the black market and has
an underground connection to the black markets slave trade if not for Keyomes and Novas side efforts its highly doubted
the level of wealth the kagemaru would have
During the present ark Nova has not been seen in quite some time he has no Occupation other than being a gladiator in the arena
Fighting StlyeEdit
( Boxing, Kickboxing, braziliean jujitsu)
Unknown during the current Ark
Weapon of ChoiceEdit
( His Twin Revolvers Calamity and Flare additionally a pair of brass knuckles)
[]o[] clip size []o[] 6 bullets (usually preloaded)
[]o[] barrel size []o[] 5 inches
[]o[] amount of solid ammo carried []o[] fourty revolver shells
[]o[] material guns are comprised of []o[] stainless steel 
[]o[] brass knuckles size []o[] 6 inches
[]o[] density []o[] 7inches thick
[]o[] material comprised of []o[] stainless steel
His weapon of choice at this point in time involves his connection to the ether. the aura and essence of cosmic might.
Allies/Enemies
Edit
( None as of yet. )
BackgroundEdit
Statbook/Rap SheetEdit
~Fill this in when you pick your clan. Keep it realistic. We do not want OP rpcs~
| StatBook | Driving Skills | Martial Arts | Renown | Speed | Combat | Stamina | Intellegence | Total |
| --- | --- | --- | --- | --- | --- | --- | --- | --- |
| Ark3 | 3 | 5 | 2 | 3.5 | 5 | 3.5 | 2.5 | 24.5 |
| | | | | | | | | - |
Roleplay SelectionEdit
Training LogsEdit
First Combat Training Post Edit
[]o[] 3 days later []o[] Nova winced as he attempted to lift his shoulder the bandaged gash over the wound inflicted by the ninja Creed still causing visible pain, though it had appeared such strains were beginning to subside upon the shoulder, at least he could move it again. "what was that move he hit me with??" Nova distinctly remembered the beating he took and though he won the pain was still felt throughout his ribcage the male Creeds hand glew a deep ice blue and with one fell strike he had knocked Nova at least 30 feet from his being into a nearby wall. This was... inexplainable. Nova knew of chi and he knew of the benefits from using it. Though it was used againt him nova felt the heart from the attack; the swell of power only to be released in such instances that it was gone in an instant. Then an even morecrippling revelation took place in Novas mind his opponent had toyed with him, at the beginning at least he thought he had the upper edge so much so he even went as far to end his life. This made nova grind his teeth in infuriation. "How dare he embaress me... i suspect something was amiss Karasu seemed all to happy to give me that damn money..." Though the evidence was mounting it was apparent that creed was faster, stronger and by far more superior to mere human standards. It was apparent he had thrown the fight. Karasu had collected a fat under the table check, though this wasnt the first time he cheated him out of some extra money. thoguh the fight ring was underground clear evidence of Karasu's where-abouts were hidden in the tabloids in essence it was how Nova got his next fight. Hmmm... two days fro, now he'll be at club pheonix... i'll do a little endurance training before then and confront that slime he should still have enough of my extra that i'll get my cut. Moments later after limping down the darkened hallows that resided underneath his bachelor pad, he flicked the switch on the wall revealing a dojo; it was massive, being about fifty feet in width and diameter within this confines was Novas weight machine his boxing bag, speed bag; and Even a vr track program, though it wasnt real the strain it put on the body was in itself real enough, limping motions were made as He came to the center of the room, weakly he put raised his fists upright taking the same boxing stance, if he wasnt careful he'd pass out here though if he did this right the pain as great as it may be, would matter little to the adrenaline rush. Clapping his pams together would cause the early thousands era classics from the early thousands to play, "Bullet for my valentine ashes of the innocent though its a classic in this day it still gets the blood flowing" the right fist extended in a blur as he began his air sparring, a right hook; jab with the left , following suit with a crossover. Even in his weakened condition Nova was a force unlike many humans found in this day and age he wasn't soft nowhere near it. Even this excercise was tandem to him soon the VR drones were created. these drones helped greatly improve physical prowess but they were all digital, common technology in todays day and age. "RRRRRAAARRGGH!" Novas haymaker sung true hitting what felt to be flesh as the pixeled boxer fell to his knees. With a swift clench with both arms he grabbed the head launching a right knee soundly for the chin of the fabrication. soon he dispersed into digital chunks as he was replaced by another, the digital boxers were fierce being set to level 0, the hardest of difficulties "oomph!" a sound fist landed in his ribcage the pixel warrior following up with another thrust, using adrenaline Nova rushed into the blow allowing it to glance off the same impacted area though an experienced fighter knows less draw means less power the blow hurt but not like the first the upper cut delivered sent thenext victim into the ceiling though before his head impacted the safe zone field of the simulation caused him to explode. "why... why am i sooo much weaker than everyone else out here... Keyome tasanagi... that man..." *flash backs of two weeks ago rung true in the brain of nova as he saw the fight between Keyome and some brute, the fight ending with Keyome's winning and the brute savage being knocked into the bullet train* "he's leagues beyond me..." knowing there was someone whose power exceeded his baffled nova. Keyome The mystery man, Creed... all three of them filled his mind as he punched and kicked the drones. "WHY.... W-WHY CAN'T I BE LIKE THAT?!" this response caused a spontaneous reaction. Nova's eyes glew a bleach white for a brief second the luminescence from them filled the rooms dim lighting the punch he threw was of a different calibur than anything he'd experience prior his fist went clean through the chest of the final drone of the one hundred man simulator, a shrill scream followed by gurgled chokes filled the air suffocating it with tension the drone grabbed his arm with both hands, though soon after it's body went limp before dispersing into digital remains, the blackened lights were replaced by luminscent overheads as the simulator ended. "....what the..." his fist exuded a white aura, unlike anything he'd ever seen it danced in his hands like flames though it did not burn; and with his right fist he felt he could rip through anything. "This is... am i a freak??" dropping to his knees in uncertainty he was unsure of what just happened here if it had happened at all. he felt as powerful as a dragon and as swift as a wolf. is this how channeled energy made everyone feel? through his uncertainty he had sustained great injury, his eyes closed as he folded his legs in an indian position folding his arms in his lap; his meditation would lead him to an unknown salvation every pore in his body screamed out in pain but because he had pushed himself past the threshold his blacking out was his guiding light this day, shortly after Nova fell asleep as he had many a night in this same position within his dojo []o[] the power within has been discovered was it a fluke? OR something more []o[]
APPROVED BYEdit
Chairman Tasanagi (talk) 02:21, March 8, 2013 (UTC)
Read more
Edit
Ad blocker interference detected!
Wikia is a free-to-use site that makes money from advertising. We have a modified experience for viewers using ad blockers

Wikia is not accessible if you've made further modifications. Remove the custom ad blocker rule(s) and the page will load as expected.